tracksperanto web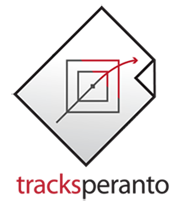 First things first
Tracksperanto is free and you can install it on your computer, without uploading anything. Here is how. But if installation is not an option for some reason (you are in a tightly controlled FX factory where even your email is blocked, or you are using someone else's workstation) use the web version. Please make sure you at least skim through our data retention policy before you upload.
Tracksperanto is free software and it`s source code is available on GitHub.
Convert some tracks
Tracksperanto 4.1.2 is a Guerilla-DI project.